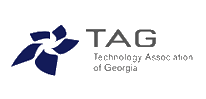 The first slot in the 2009 TAG Top 40 has already been spoken for! Simatra — a VentureLab graduate and ATDC member — won the special Startup Gauntlet competition in December.
 
TAG is now looking for 39 more companies to be featured at the annual Georgia Technology Summit, March 3, 2009, at Cobb Galleria Center. This year's Summit will feature a keynote presentation by Thomas Friedman, author of "Hot, Flat and Crowded" and "The World is Flat".
 
The competitive selection process will focus on the companies' products, services and technologies. The Top 40 companies will participate in a showcase at the Summit, expected to draw over 1,000 leaders from the state's technology community. Ten particularly outstanding companies from the Top 40 will also make short presentations to the Summit attendees, including venture capitalists, angel investors, potential customers and partners.
 
The 2009 committee consists of:
 
Dennis Zakas (McKenna Long) – chair
Ron Dolinsky (MARKETQUEST) – co-chair
Mark Barry (Openview Partners)
Ed Croft (Croft & Bender)
Ben Dyer (TechDrawl)
Stephen Fleming (Georgia Tech)
Linnea Geiss (Arcapita)
Kathy Harris (Noro-Moseley Partners)
Don House (Chairman, VersionOne)
Knox Massey (Atlanta Technology Angels)
Sig Mosley (Imlay Investments)
Jeff Muir (Fulcrum Ventures)
Michael Reene
Mark Samuels (Johns Creek Capital and GT VentureLab)
Paul Stamatiou (Skribit)
 
Applications for the Top 40 Innovators program will be accepted through the end of January via the TAG Web site http://www.tagonline.org.