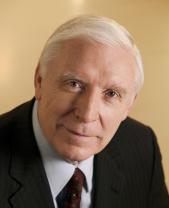 IMPACT Speaker Series presents
Dr. Allen Ecker
"Business Lessons From My Six Careers"
Wednesday, October 29 @ 4:30pm
LeCraw Auditorium, Scheller College of Business
Before there was Airwatch…
Before there was ISS…
Before there was Mindspring…
Before there was Hayes Microcomputer…
Before there was HBOC…
Even before there was MSA…
…there was Scientific-Atlanta.
The original Atlanta technology startup. The original Georgia Tech spinout. Bought by Cisco for nearly $7 billion in 2006, and still employing thousands of people in Gwinnett County. Scientific-Atlanta alumni have created dozens of telecom equipment companies, making Atlanta one of the world's leaders in telecom design and manufacturing.
Now you can listen to Allen Ecker, former Executive Vice President of Scientific-Atlanta, reflect on his career — or careers! You shouldn't miss this one.
---
Here's Allen's formal bio:
(Yes, sharp-eyed readers, Georgia Tech used to be in the SEC!)
In more than three decades with Scientific-Atlanta, Allen Ecker became a leader in the telecommunications industry. He joined the company, now part of Cisco, in 1976 and has held a number of executive positions leading up to Executive Vice President. In that role, he worked with the Chairman and CEO to develop the company's growth strategy in the telecom industry and provide leadership in the implementation of that strategy.
Prior to joining Scientific-Atlanta, Allen earned a Ph.D. in electrical engineering from Ohio State University in 1965, was an officer in the U.S. Air Force, and was a Lab Director at the Georgia Tech EES (now the Georgia Tech Research Institute).
Allen was named Innovator of the Year by Southeastern Cable Television Association in 1995; he received an Award for Leadership in Interactive Television from the National Cable & Telecommunications Association in 2004; and he was presented the Lifetime Achievement Award for Innovation by the Atlanta Telecom Professionals in 2005. In 2010, he received the honor of induction into the National Cable Hall Of Fame.
As a Fellow of the Institute of Electrical and Electronic Engineers, he has chaired numerous industry technical and standards committees. Allen's service to the state of Georgia includes membership on the Georgia Information Technology Policy Council and Chairman of the Georgia Radio Communication Committee and Chairman of the Board for the Georgia Center for Advanced Telecommunications Technology (GCATT). In 1999 he was inducted into the Technology Hall of Fame of Georgia. He currently serves on the Board of the Marcus Autism Center.
While a student at Georgia Tech, Allen was a leader in the Air Force ROTC, T-Club, Ramblin' Wreck Club and was Vice President of Sigma Chi. He was elected to honorary and leadership societies Phi Eta Sigma, Eta Kappa Nu, Tau Beta Pi, Phi Kappa Phi and Omicron Delta Kappa. In football he was selected on All America, Academic All America and All SEC teams. In 2007, he received the Georgia Tech AA Total Person Former Student-Athlete Award.
Allen has been inducted into the Engineering Hall of Fame and the Athletic Hall of Fame at Georgia Tech and received Georgia Tech's highest Alumni Award, the Joseph Mayo Petit Distinguished Service Award. He has remained active as an alumnus, serving as a trustee of Georgia Tech Foundation, and co-chair of the Class of 1957 40th and 50th reunion committees. He is a former member of the Alexander Tharpe Fund Board and the Georgia Tech Alumni Association Board. In addition to the Georgia Tech Foundation Board, he currently serves on the Georgia Tech Research Institute (GTRI) and School of Electrical and Computer Engineering external advisory boards.
In 2014 Allen was honored on the House floor of the Georgia Legislature with House Resolution 1124 recognizing his lifetime achievements and many contributions to economic development in Georgia.
To ensure the success of future Georgia Tech student/athletes in the classrooms and on the courts, Allen and his wife, Sandra, established endowed scholarships on campus for the women's and men's tennis teams. He has also promoted growth in academics and research at Georgia Tech with contributions to support the Molecular Science and Engineering Building, the ECE School, and Telehealth research at GTRI.
Allen and Sandra met at Georgia Tech in 1957 when she was the Greek Week Queen. They celebrated their 55th wedding anniversary in May. The Eckers have three children and four grandchildren.