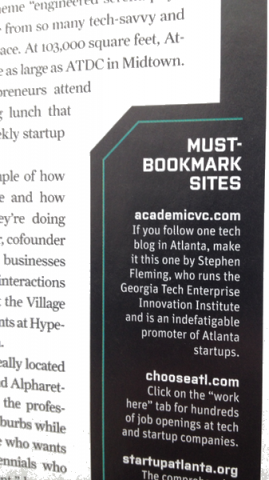 I have been called many things in my career. This is the first time I've been called "indefatigable."
That image to the right is a snapshot of a page in the February 2014 issue of Atlanta magazine. It's actually quite a nice compliment, and I appreciate the editorial staff there for including me. And since I just celebrated my 19th anniversary of "promoting Atlanta startups", I guess it's accurate!
(But as a Horatio Hornblower fan, this is the first thing I thought of.)
---
If you choose to heed their advice and follow my blog, welcome! All significant posts here will be announced on my Twitter feed: you should follow me here.
If you haven't succumbed to Twitter yet, you can subscribe via email by entering your address below. I don't post all that often, so you won't receive much email from here. I hope you enjoy what you read!