We love our cross-town rivals at Emory. But this screenshot from the latest US News and World Report ranking of business schools warms the heart of a Georgia Tech partisan.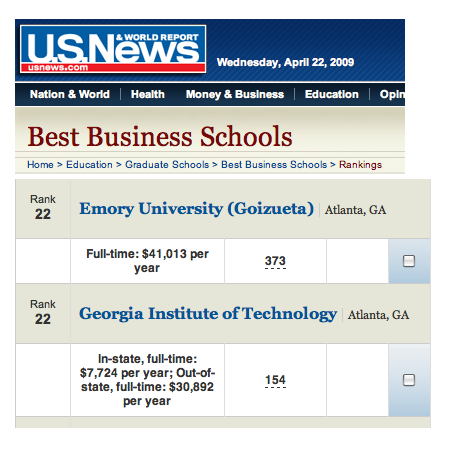 Twice our enrollment. (That's the third column.) Five times the tuition (for Georgia residents). God only knows how much more endowment. And tied in the rankings.
Once again proving that Georgia Tech is the most incredible screaming bargain in the entire higher education universe.
(I'll save you the trouble of looking: UGA is #55.)