Sometimes, it makes sense to sit back for a moment and reflect on how much things have changed in four years. For those of you who were part of the Atlanta entrepreneurial community, think back to May of 2005. Pretty different, wasn't it?
I'm putting together a list of organizations/events/whatever that demonstrate the vibrancy in the Atlanta entrepreneurial marketplace. So far, I have the following chart: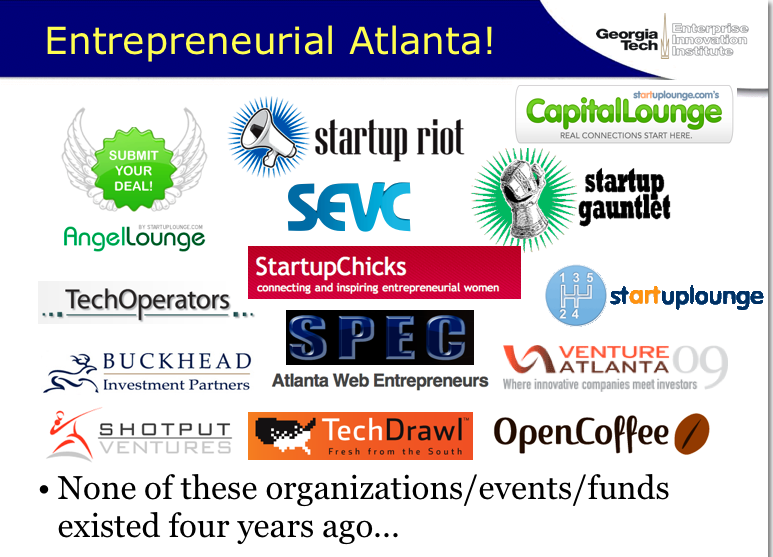 What am I forgetting? Send me links, logos, whatever. Thanks!