Georgia Tech's colors are white and gold. It says so in both our fight songs (yes, we have two). Our mascot, the Rambling Wreck, is painted in white and gold. If you look on the official Communications & Marketing website, our gold is Pantone 124. We went through a few confused years when we hooked up with navy blue, but that ménage à trois was doomed to failure, and we came back to white and gold.
From the guidelines. "The official colors of the Georgia Institute of Technology are white and gold. Navy blue and black are options in order to provide contrast."
But Georgia Tech's colors have never, ever, included pink. Or green. Or—God forbid!—red.
So what are these atrocities in the official Georgia Tech campus store?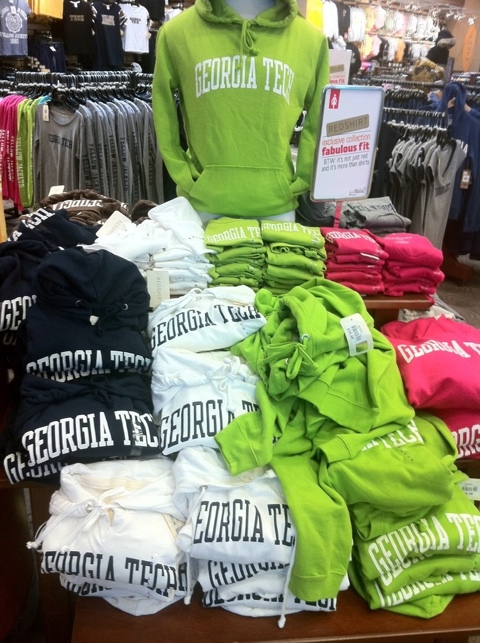 In the photograph above, I can identify pink, green, grey, light blue, and chocolate brown in addition to white, gold, navy blue, and black.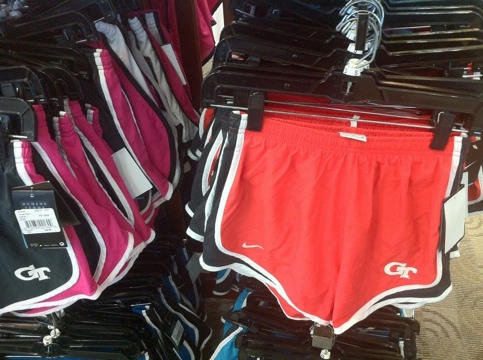 Pink and a reddish-orange that is terrifyingly close to UGA Red.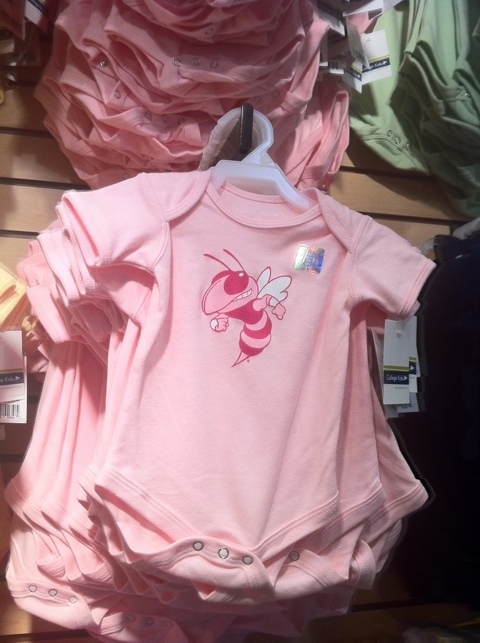 Okay, you have a girl baby. She's adorable. What part of "Dress her in white and gold" do you not understand?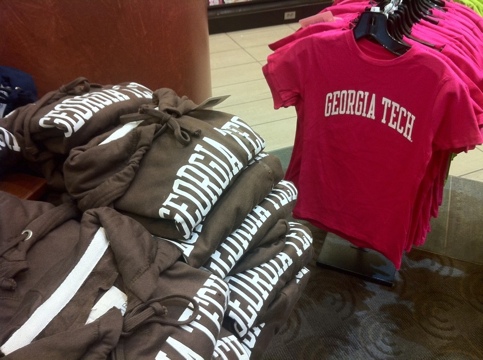 A better view of the chocolate brown hoodies.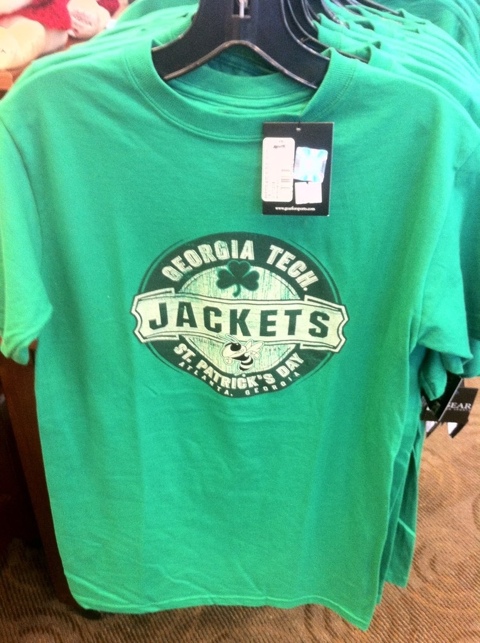 An a nice emerald green for St. Patrick's Day. I can almost forgive this one but… No. I can't.
I know that Georgia Tech doesn't print these shirts; they're printed by third parties who pay us a pretty penny for licensing rights. We have a Trademark Management Program which claims "to protect the integrity and ensure the proper use of the Institute's name, logos and trademarks."
Hello… anybody home? Pink and green?