I prepared the following document as my testimony to the State Science and Technology Strategic Plan Joint Study Commission, meeting in Columbus on 30 November 2011. It's going to be available on their website, but I decided to replicate it here.
Supporting Technology Entrepreneurs in Georgia

Stephen Fleming
Vice President, Enterprise Innovation Institute
Georgia Institute of Technology
I.               Background/Company Overview
The Georgia Institute of Technology is one of the nation's top research universities, distinguished by its commitment to improving the human condition through advanced science and technology. Georgia Tech's campus occupies 400 acres in the heart of Atlanta, where 20,000 undergraduate and graduate students receive a focused, technologically based education. Georgia Tech is consistently ranked in U.S. News & World Report's top ten public universities in the United States and has been ranked as #4 among all engineering schools (public and private) for the last six years.
The Enterprise Innovation Institute is Georgia Tech's primary business outreach organization, and provides a comprehensive program of assistance to business, industry, entrepreneurs, and economic developers. Our goal is to help enterprises of all kinds apply science, technology, and innovation to improve their bottom lines. Specifically for entrepreneurs, our programs include:
ATDC: The Advanced Technology Development Center is the oldest, largest, and most successful university-based business incubator in the country. Since 1980, ATDC has helped hundreds of Georgia entrepreneurs create great technology companies, and currently has over 500 member companies. Recently, it was honored as one of the ten best incubators in the world by Forbes magazine.
VentureLab: In cooperation with the Georgia Research Alliance, Georgia Tech's VentureLab helps launch over a dozen startup companies a year based on Georgia Tech research.
Flashpoint: An innovative new entrepreneurial accelerator, combining shared learning, mentorship, and cutting-edge approaches to business model generation and startup creation.
GCMI: The Global Center for Medical Innovation helps physicians and other medical professionals commercialize their inventions with a process based on the successful VentureLab model and a dedicated medical device prototyping facility.
The Enterprise Innovation Institute manages the Georgia Seed Capital Fund, which leverages private-sector investments into technology startups. This fund has not received any state appropriations in several years. EI2 also houses the Georgia SBIR Assistance Program, which has been drastically downsized due to the economic recession and the resulting reductions in the Board of Regents "B" budget in recent years.
II.              Please address the following points:
a.   What policies are currently in place that are barriers to your company/organization's success?
The prohibition against investing state pension assets into venture capital firms has had a negative impact on local venture funds' ability to raise capital. Although relaxing this prohibition will not have an immediate "silver bullet" effect, it should be done both for fiduciary and for economic development reasons.
b.   What policies have aided in your company/organization's success?
The state's annual appropriation to the Enterprise Innovation Institute (through the Board of Regents "B" budget) is the basis for all of our entrepreneurial assistance programs as well as our other business-support services in 25 locations throughout the state. Due to the economic recession and the resulting reductions in the "B" budget, our appropriations have been cut approximately 30% over the last four years. We have maintained our focus and continue to be recognized as one of the best entrepreneurial programs in the country and as the hub of much of the technology entrepreneurship in Georgia. As tax revenues recover, it's important to bring the "B" budget back in line with previous funding levels.
In addition, the state's support of the Georgia Research Alliance has brought dozens of superb scholars to our state, and many of them have launched entrepreneurial startups. Georgia Tech averages over a dozen spinout companies per year; most of these have benefited greatly from the GRA commercialization grant program.
Finally, the recent angel tax credit appears to be stimulating private-sector investment by individuals into Georgia technology startups. This should be monitored and, if justified, extended in future years.
c.   Where do you want to see your company/organization in ten years?
Currently, American business leaders think of Silicon Valley, Boston, Seattle, and Austin as the centers of technology entrepreneurship in this country. In ten years, I want Atlanta to be on that list.
d.   How can the state of Georgia help your company/organization realize this goal?
Please see policy recommendations below.
| | |
| --- | --- |
| Create a new Georgia SBIR Matching Fund program | Georgia companies win approximately $6 million in Federal SBIR/STTR awards every year. These awards are for technical research, but further testing and business development are often still needed to move an innovation from prototype to commercialized product. The SBIR/STTR awards cannot be used achieve these higher levels, and the technical innovator often does not have the skills.   We propose a matching fund program for SBIR/STTR recipients similar to those in neighboring states. Both Phase I (typically $100K) and Phase II awards (typically $750K) would be matched dollar-for-dollar by convertible loans through the existing Georgia Seed Capital Fund, which would receive annual appropriations for this purpose.  Federal eligibility rules require that the companies have fewer than 500 employees, but approximately half of recipients have fewer than 20 employees at the time of their award.At the same time, we recommend restoring funding for the Georgia SBIR Assistance Program (managed by the Enterprise Innovation Institute) in the Board of Regents "B" budget. |
| Restore funding for the Georgia Seed Capital Fund | The Georgia Seed Capital Fund (managed by ATDC) is authorized by Article III, § IX, Para. VI(g) of the Georgia Constitution. It has the unique capability to invest equity dollars in technology startups (currently subject to a 3:1 match by private-sector dollars).  There have been no funds appropriated to this program for several years, and $5,000,000 in previous appropriations were reversed in 2009 to fund another program.  Restoration of this annual funding would re-enable a valuable tool in directly encouraging startups to remain in Georgia. |
| Modify investment terms of Georgia Seed Capital Fund | Under O.C.G.A. § 10-10-4(b)(1), the Seed Capital Fund is limited to investing in a 1:3 ratio with private investors:  "At least $3.00 of equity contributions has been committed in writing to the investment entity by persons other than the state for every $1.00 of equity contributions committed by the state from the fund."  This limits the usefulness of the Fund since, if a company is sufficiently attractive to raise $3.00 from the private sector, it can probably raise $4.00.To maximize impact on creating new enterprises in Georgia, this language should be reversed.  For every $1.00 committed by non-state entities, the Georgia Seed Capital Fund should be allowed to invest up to $3.00 on the same terms.  This would provide significant leverage for private seed- and early-stage investors, and would increase the ability of small companies to grow and attract later standalone rounds of investment. |
| Expand the Advanced Technology Development Center (ATDC) | In 2009, to respond to changing market conditions, ATDC expanded its mission by opening membership to all technology entrepreneurs in Georgia, from those at the earliest conception stage to the well-established, venture-fundable companies.  At the same time, ATDC embarked on a geographical expansion that—without investing in bricks and mortar—is intended bring its services to entrepreneurs across Georgia, not just in Atlanta. Although maximizing its leverage through a network of volunteers and corporate sponsors, ATDC has found it difficult to meet demand (for example, after the change in strategy, startup membership ballooned from 35 companies to over 500 in the first two years under the new model).Since ATDC does not receive any Federal or local sponsorship, it is completely dependent on state funds (allocated through the Board of Regents "B" budget).  Additional staff are required to serve the expanded pool of entrepreneurs building technology companies in Georgia. As tax revenues recover, it's important to bring the "B" budget back in line with previous funding levels. |
| Create the Georgia Venture Capital Program | While Georgia is a technology and scientific research powerhouse, 92 cents of every venture capital dollar invested in Georgia companies comes from out of state. We lose many smart entrepreneurs and promising startups to other states because venture capital firms want a closer eye on their investments. Establishing a Georgia-based "fund of funds" program could be based on a combination of tax credits and private capital. A third-party fiduciary would select the Georgia-based venture capital and private equity funds to participate in the program. This has been done successfully in other Southeastern states, including Florida, North Carolina, South Carolina, Tennessee, Maryland, and Texas. The fund would invest in Georgia technology, life sciences, advanced manufacturing, logistics, aerospace and other high-growth sectors in which the state has expertise and a track record. |
| Create a new Georgia Independent Inventors Commercialization Program | Independent inventors have often accounted for the largest share of patents generated in Georgia, together outnumbering those owned by any single corporation or entity.  Neighboring states have well-established support systems to assist independents in their bid to commercialize their intellectual property (IP).  Georgia does not. Georgia has focused solely on commercializing university-based IP.  This program would provide a similar infrastructure for the independent inventor; since 47% of these inventors are located outside of metro Atlanta, the staff would be geographically distributed around the state (and managed by EI2 under the "B" budget). |
| Create a new Georgia Technology Cluster Initiative | Georgia has many of the economic factors necessary to start up innovative technology clusters. But Georgia Tech policy researchers have shown that local startups lack the close working relationships necessary to for success, and therefore either fail to realize their potential or are recruited away from Georgia. The Technology Cluster Initiative would build inter-organizational connections to increase access to capital and talent, improve organizational capacity, and boost demand for Georgia technology solutions. The core of the initiative would be collaborative projects between executives of tech startups, locally-based Fortune 1000 companies, angel and venture capital investors, and other technology leaders to create business opportunities and improve cluster connectivity. The initial clusters would be those identified by TAG as "Where Georgia Leads": information security, financial technology, health information technology, and logistics. |
| Create a Georgia Innovation Dashboard | This program would create a "dashboard" for innovation and emerging technologies, using state of the art analytic techniques and databases to highlight the relative strength and impact of the innovation economy in Georgia and identify niches in emerging technologies where technology-led entrepreneurial activity could be successful. The dashboard would publish a quarterly outlook on innovation in Georgia based on indicators from key datasets such as patents, publications presented, corporate activities, and startup investment activity.  If funded under the "B" budget, EI2 would also host an annual showcase to publicize how the state stacks up with respect to these niches and where the opportunities are going forward. |
| Allow Georgia's R&D tax credit to be saleable or exchangeable | Georgia is one of several states that offer an R&D tax credit.  Such credits can be very valuable for firms that are research-intensive and whose products have a long development cycle.  The availability of an R&D credit can also influence where a major corporation with multiple locations conducts its R&D.   Allowing Georgia's R&D tax credit to be saleable or exchangeable will allow a business that does not have any tax liability to exchange or sell its unused credits with the state for a percentage of the value of the credit.  This makes the credit of far greater value to start-up firms that often are not profitable for a number of years. |
III.         Please include a short bio and your company/organization's background.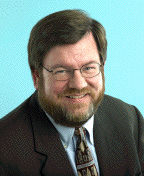 Stephen Fleming has over 15 years of private equity experience at the General Partner level. Prior to his venture capital career, he spent 15 years in operations roles at AT&T Bell Laboratories, Nortel Networks, and LICOM (a venture-funded startup).
An Atlanta native and summa cum laude graduate of Georgia Tech, Stephen returned to his alma mater in mid-2005 as Chief Commercialization Officer. In 2009, he was promoted to Vice President, Economic Development and Technology Ventures, and Executive Director of the Enterprise Innovation Institute at Georgia Tech.
In addition to his roles at Georgia Tech, he is also a member of the Investment Committee of the Seraph Group, an early-stage venture capital firm. Stephen is active in the "alternative space" industry; he is an investor in three private aerospace companies and is a founding member of the Space Angels Network. Mr. Fleming also serves on the boards of the Technology Association of Georgia, the Spiritual Living Center of Atlanta, and Tech High School, a charter high school emphasizing science, math, and technology in urban Atlanta.
---
Georgia Tech's Enterprise Innovation Institute (EI2) helps enterprises of all kinds improve their competitiveness through the application of science, technology, and innovation. During fiscal year 2010, the Enterprise Innovation Institute:
Helped Georgia manufacturing companies reduce operating costs by $35 million, increase sales by $243 million, and create or save 1,350 jobs. EI2 served 710 manufacturers during the year.
Evaluated 125 Georgia Tech research innovations and formed 16 new companies based on this intellectual property. Startups based on Georgia Tech innovations attracted $60.5 million in investment.
Worked with 235 companies interested in collaborations with Georgia Tech, including 17 projects involving state economic development agencies. Projects resulting from those interactions generated 3,693 new jobs and produced $547 million in capital investment.
Helped Georgia companies win $560 million in government contracts, creating an estimated 11,505 jobs.
Assisted 71 minority entrepreneurs, who received $31.5 million worth of new contracts, sales increases, and financing.
Served more than 250 technology startup companies that together generated capital activity (venture capital investment and mergers/acquisitions) of more than $157 million. Companies affiliated with the ATDC program reported revenues totaling more than $1 billion and nearly 3,500 jobs.
Helped Georgia companies prepare 58 applications for Small Business Innovation Research (SBIR) grants. Companies assisted won nearly $7 million in awards.