You asked for it, you've got it!
Sometimes, it makes sense to sit back for a moment and reflect on how much things have changed in four years. For those of you who were part of the Atlanta entrepreneurial community, think back to May of 2005. Pretty different, wasn't it?
You can see the final version of my "Entrepreneurial Atlanta" chart below. But you don't get the real impact until you click on the slide and watch the animated version.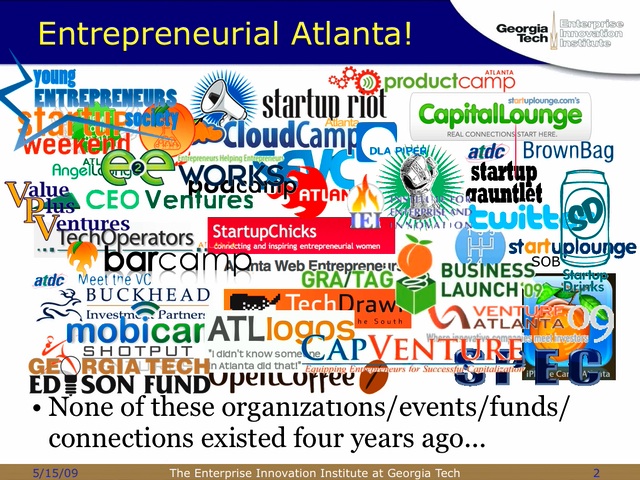 Click here
to animate the slides!
If you'd just like the PDF, you can download that here.